Elspeth McAdam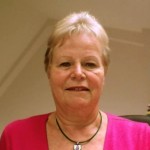 Dr Elspeth McAdam is a retired Child and Family Psychiatrist and Appreciative Systemic therapist who in retirement is using her therapeutic skills to work with communities all over the world to live happier, healthier lives. She has worked with communities of disadvantaged and marginalised people in Europe, South America, a number of African countries and India. Elspeth was born in Uganda and went to school there and in Kenya.  She studied medicine at Cambridge University and did her clinical training at Middlesex Hospital in London. She trained as a child psychiatrist, a cognitive therapist and as a Milan style systemic therapist at Kensington Consultation Centre, London and in Milan. She worked as a consultant child and family psychiatrist in Norwich where she realised the importance of preventative medicine and started working with schools and their communities. She also ran groups for parents, young people using drugs and alcohol, foster parents etc. She has given supervision on difficult clinical situations in Child and Family Clinics  in all the Scandinavian countries and run numerous therapy courses all over the world, – UK, Scandinavia, Netherlands, Australia ,USA, South America, Zimbabwe and South Africa. She now largely works with school communities, street children, HIV prevention, creating futures for young people using drugs and alcohol.
Alice Welbourn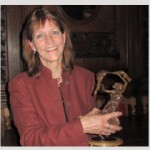 Alice is the Founding Director of the Salamander Trust. She has worked on international gender and health issues for nearly 30 years. After completing a PhD at Cambridge University, she lived and worked in rural areas of East, Southern and West Africa for several years, as an international development consultant. Diagnosed HIV positive in 1992, she wrote a training package on gender, HIV, communication and relationship skills called "Stepping Stones", now widely used across Africa, Asia, the Pacific, Latin America and beyond. Alice is a former international chair of the International Community of Women Living with HIV/AIDS; and a former member of the Leadership Council of the Global Coalition on Women and AIDS. She is currently a member of the UNESCO Global Advisory Group for sex, relationships and HIV education; and is also co-founder and current chair of the SOPHIA Forum. Alice was one of 14 women to be honoured by the WorldYWCA in July 2007 with an award for innovative leadership in the global response to HIV. In 2012, she received the honour of being elected as the first woman Alumnus of the Year by Clare College, Cambridge University. Alice also holds an Honorary University Fellowship at the Peninsula College of Medicine and Dentistry at the Universities of Exeter and Plymouth in England, where she is an occasional tutor in medical humanities to undergraduate medical students.
Charles Steinberg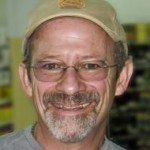 Charles Steinberg M.D. is an AIDS treating physician from Boulder Colorado.  In 1985 he focused his family practice on people living with HIV/AID at his Boulder clinic, Wellspring Partners in Health.   In 1987 he founded AIDS, Medicine and Miracles, a national conference for people living with HIV that brought hope and the latest in traditional and complementary therapies to thousands.   From 1995 until 2003 he directed The Beacon Clinic, Boulder Community Hospital's HIV/AIDS center of excellence.  Charles speaks internationally to physicians and people living with and affected by HIV on how to live long and well.  His lectures deal with the human issues and the medical aspects of HIV, touching the mind and the heart.   In the U.S he talks to groups of doctors about care in resource limited settings and seeks to inspire U.S. health care providers to become involved in the developing world.  Charles is a professional photographer and uses his impactful images in his presentations. Charles has done international medical work in Uganda, Ethiopia, Kenya, South Africa, Nepal, Mexico, Peru, Romania and The Ukraine. In early 2004 he spent two months as a trainer brought by the Infectious Disease Society of America to teach African doctors about anti-retroviral therapy (ART) at the Academic Alliance for AIDS Care in Africa at Makerere University, Kampala, Uganda.   He then spent one year as the ART consultant at a PEPFAR funded HIV clinic in Kampala, supervising the care of 1800 indigent patients, training nurses as the primary care providers and setting up an ART program for 600 patients.  He then returned to the Makerere University's new Infectious Diseases Institute (IDI) in the clinical and training departments. He has also served as a consultant training AIDS practitioners for the Clinton Foundation and I-TECH in Uganda, the Ukraine and Ethiopia.    He served as the Head of the Training Department at the IDI, and continues there as a senior trainer and consultant.  He is particularly keen to help train nurses and clinical officers as the primary care givers in resource limited settings, and to involve People Living with HIV and AIDS in the training of health care workers. He also works to train People Living with HIV and AIDS as front line soldiers fighting for HIV prevention. For the last three years he has lead trainings for health care workers in Yangon, Myanmar.  Last year he was also involved in part of the training of priests from remote areas of Myanmar as "Barefoot Doctors" with the text Where There is No Doctor in Chiang Mai, Thailand.  When home in Colorado he is a guest lecturer at the University of Colorado Medical School.
Kicki Oljemark

Dr Kicki Oljemark has long experience from working with health issues in Sweden. She has a background as systemic family therapist but has the last 15 years been focusing more and more on leadership. One of her passions is how appreciative ways of working and strengths-based leadership can increase people's resources and enable them to reach their potentials. Kicki is especially interested in collaborative ways of developing organisations and communities where people come to experience their resources, feel important, engaged and develop their individual and collaborative responsibility towards goals and the desirable future. Kicki has a Master's degree in appreciative and systemic leadership. She is at the moment finishing her thesis with the focus on how leadership can contribute to exploring, increasing and strengthening peoples' skills and creating healthy and optimal contexts for growth. Kicki has many years of experience from working as a manger and over the last three years has been working as an appreciative and strength-based consultant with approaches such as appreciative inquiry and other approaches that increase communication skills and collaboration. Kicki works mostly in Sweden but also in an international context and has been a part of training the first facilitators in Namweza in Tanzania during 2010 and 2012.
Keith McAdam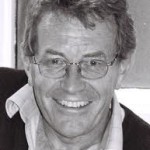 Professor McAdam is Associate International Director for Africa at the Royal College of Physicians, London. He retired in 2007 after four years as Professor of Medicine and founding Director of the Infectious Diseases Institute, Makerere University, Kampala, Uganda.  He is Emeritus Professor of Clinical Tropical Medicine at the London School of Hygiene and Tropical Medicine, a position he held from 1985-2004.  For eight years he was seconded to West Africa (1994-2003) to be Director of the Medical Research Council (UK) Unit in The Gambia. Keith McAdam grew up in Uganda, did his schooling in Kenya and went on to study medicine at Cambridge University and the Middlesex Hospital in London.  After training in Internal Medicine in London, he spent 3 years at the Institute of Medical Research in Papua New Guinea working on leprosy, malaria and filariasis.  Two years 1975-77 at the Immunology Branch of the US National Cancer Institute in Bethesda developed his laboratory and clinical research focus on inflammation, cytokines, acute phase proteins and amyloidosis.  This continued over the next 7 years in Boston as a clinical scientist in the Department of Medicine at Tufts New England Medical Center, from which he was recruited to the London School of Hygiene and Tropical Medicine and its associated clinical base at the Hospital for Tropical Diseases. He has published >250 articles in medical and scientific journals. He was Medical Advisor to the UK Parliamentary Select Committee on AIDS in 1987 and a member of the 2003 Nuffield Council on Bioethics working party on 'The ethics of healthcare related research in developing countries'.  In 2006, HE President of Uganda, Yoweri Museveni presented him with an Award for Distinguished Service to the People of Uganda. He currently serves on the International Board of AMREF (African Medical and Research Foundation).
Copyright notice
The "Namweza" training programme on gender, HIV, communication and relationship skills and the accompanying facilitators' guide were written in 2011 by Elspeth McAdam, Alice Welbourn, Charles Steinberg, Kicki Oljemark and Keith McAdam. The authors are joint copyright holders.